26 September 2017 | Food & drinks
A place to eat, to drink and to listen to music : what more do we need ? :)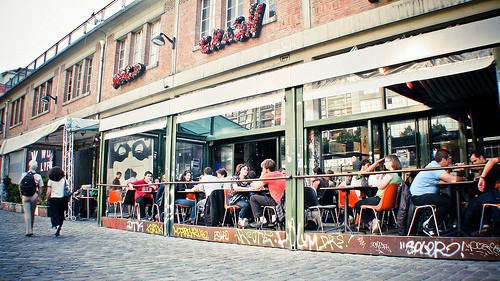 This place is an hidden-gem in Paris!
The Point Ephémère is a "centre of artistic dynamics" in Paris. It regularly welcomes concerts, plastic artists, musicians, dancers, scenographers. Indeed, this restaurant, bar, nightclub gathers a dance place, five studios of dance, an artist workshop, and a concert hall. The Point Ephémère is a place apart, promoting all the arts in all their forms, and also supports unclassifiable concepts.
This is a nice place to stop for an hour and so. As it is really unusual to find this type of place in Paris.
CONCERT
You will discover or re-discover several artists there in this mere 200 people concert hall. Many electro-pop or indie artists are here. But also trip-hop, hip-hop, country, pop-rock artists! There is no mainstream music there, but trust us it's always excellent. And it is not that expensive !
ARTIST WORKSHOP
Artists usually show there work near the restaurant. You will have photographers, architects, designer – and so on – who exhibits their pieces of art on the patio. Sometimes it can be really strange, but we trust the guys there to find us very nice art also !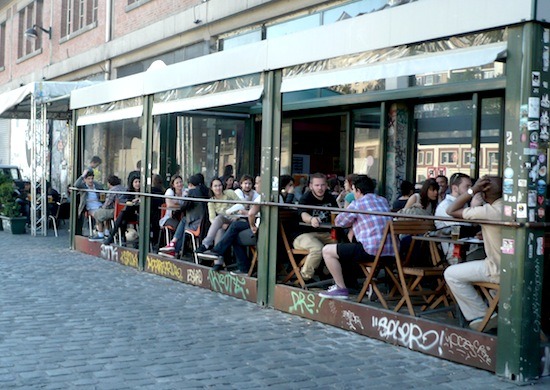 RESTAURANT
The restaurant is pretty good. It serves typical dishes in front of the canal Saint Martin (which offers a pretty rare view!). And it is pretty known for its Sunday brunch as well ?
BAR / DANCE
The bar is well furnished if you are not looking for too sophisticated drink. You mainly drink beers, glasses of wine, and easy cocktails as mojito (we don't like mojito as every bar now offers this cocktail because is it the "mode").
You will surely have a good evening there. There are mainly young people but this is a nice place to chill. You feel as you are in an underground spot, and the decoration is at the top !