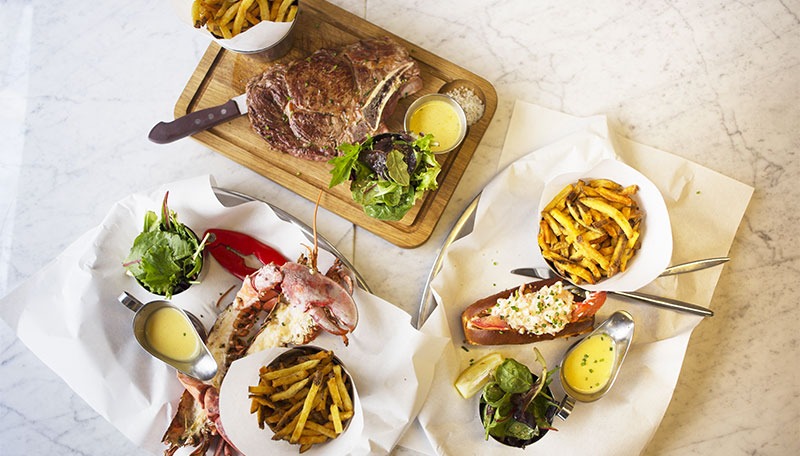 Do you like lobster? But you feel like it is usually way too expensive to get it in a restaurant?
Well, "Les pinces" is for you ! This concept was created by 4 Parisian guys who fell in love with lobster but couldn't afford to pay a full price in a fancy restaurant.
Their goal : offering a good value lobster with great quality: fresh lobster, homemade french fries, sauces, and deserts, in a nice and easy atmosphere!
And it works! You will choose between a "Full Lobster", a "Lobster Roll" (Some sort of Lobster hot sandwich) or a T-bone steak if you're more into meat.
Any of them for 25€, a ridiculously cheap price, and yet a super tasty meal 🙂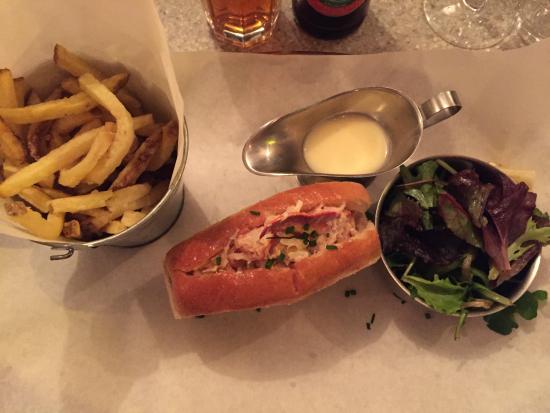 Regarding desert, the choice is limited, but again super tasty : cheesecake, crumble or "Mousse au chocolat". We personally love the Cheesecake, made by "Rachel", one of Paris top chef.
The decoration of the restaurant is very simple (feels like a small canteen), so the atmosphere is very friendly. We kinda feel like we were home :).
Located in the heart of the 4th arrondissement, it is a popular destination for locals, so try to come early, as they don't take reservations!
If the restaurant in the 4th arrondissement is crowded, no worries! There are 2 other Les Pinces in Paris (metro stations: Pigalle or Odéon)