14 November 2017 | Shopping
Shopping in the business neighborhood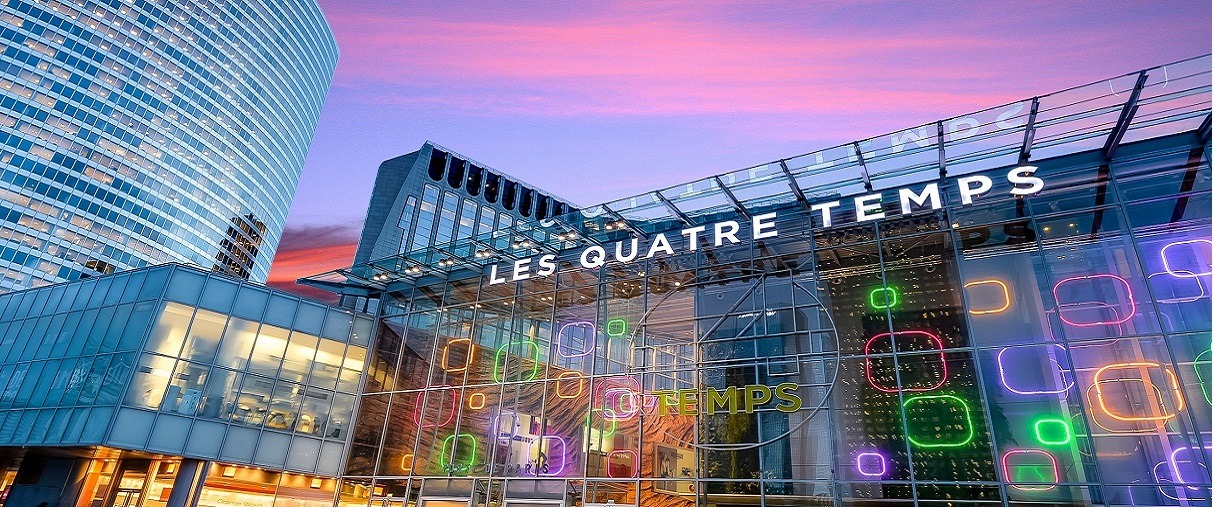 Les Quatre Temps (means literally The 4 Times, but also The 4 Seasons: spring, summer, fall and winter) is an incredible shopping mall. You can go there whenever you like, as it is basically opened every single day of the year! It is right in the middle of La Défense, the business centre of Paris. There, you can admire huge buildings, and contemporary architecture, with people wearing suits and briefcases everywhere.
If you go under the Grande Arche, you may observe the perspective towards the Champs-Elysées, until the Concorde and the Louvres! Seems so close, but actually quite far! 🙂

What about Les Quatre Temps? Here you have access to whatever you are looking for: fashion clothes, bookshops, game stores, housing appliances, supermarkets, sports stores, beauty shops absolutely everything!
If you get peckish, no worries, plenty of restaurants here too: fast foods, Italian or Asian restaurants, croissanteries, that are all really great. I personally recommend Chipotle, if you are fond of mexican food and burritos !
It's the typical place where you can go on a rainy/cold afternoon to walk around. There's a cinema with all the recent movies. And even some gym places, so I can assure you it's really worth the trip 🙂