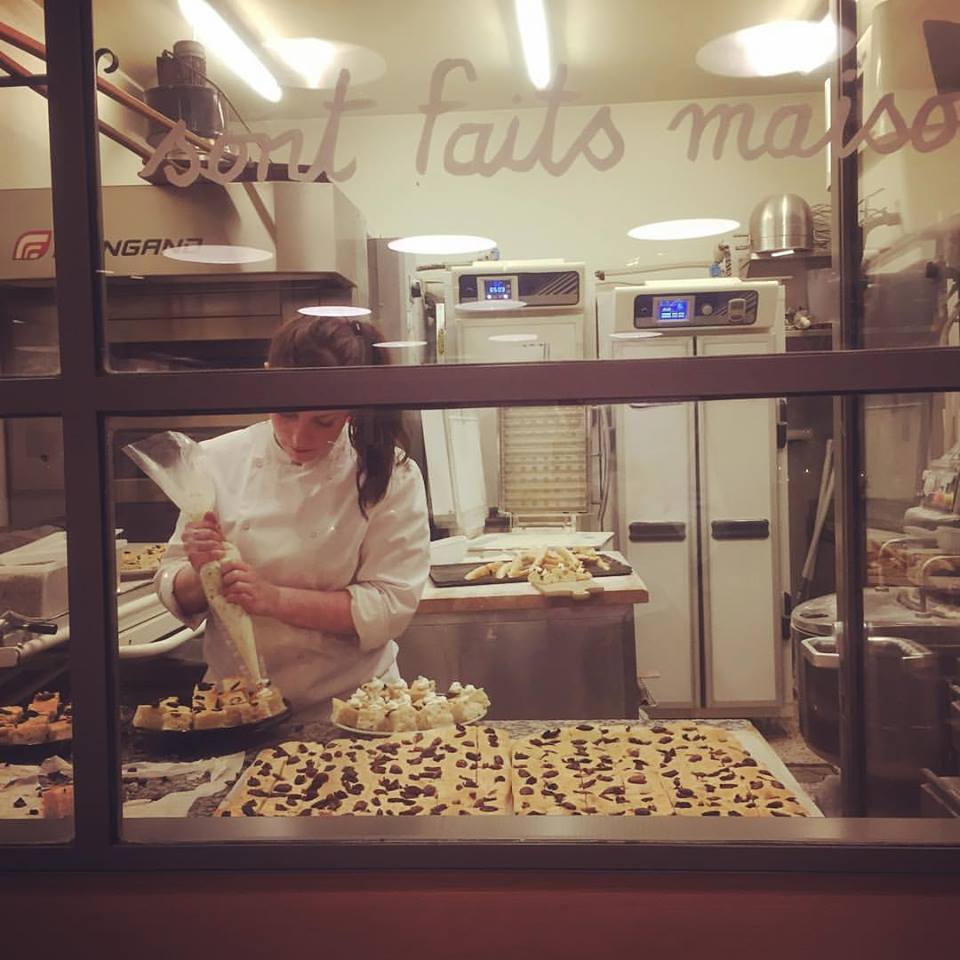 Maison Plisson opened in 2015 on the very chic Boulevard Beaumarchais in the 3rd district of Paris. This place is like a temple for all the food lovers. Maison Plisson is both a restaurant and an Epicerie filled with many products from France.
Among the 500 square meters of the shop, you can find a bakery, a butcher, a cheesemonger and a deli filled with beautiful products. The setting is a bit old school but chic. It feels like you are shopping in 1950's France but with prices of 2017 🙂
About the restaurant, it is open on the boulevard with a large terrasse sheltered by ceiling and walls made of glass. It is a bit noisy but when the sun comes out, everybody wants to be seen here. 🙂
The menu changes every day, according to the chef's mood but expect fresh seasonal food made with loads of TLC. Parisians love it here and you can see them queue outside the Maison Plisson waiting for a table.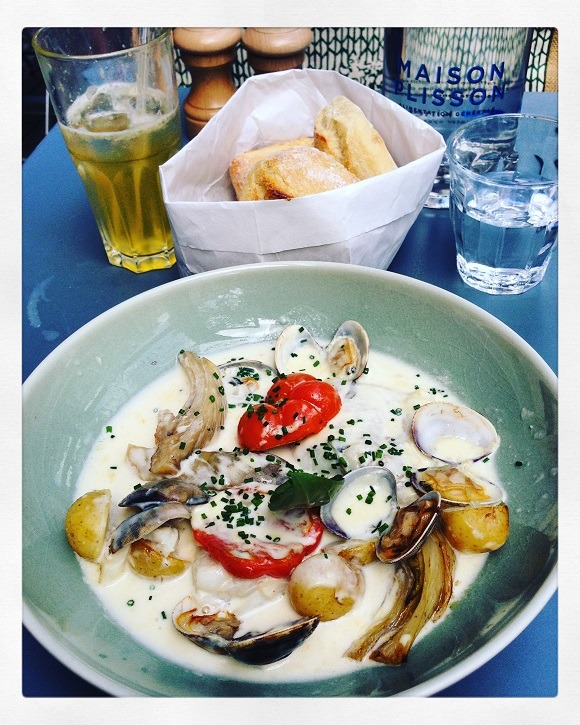 On the menu you will find soup of the day, refreshing home-made ice tea, and vegetarian options such as salads or also fish and meat. We tried the Cocotte de merlan, a white fish served with a beautiful white sauce and shells. Delicious! 🙂
If you are in a rush, no problem you can order your lunch to take away and even stop there for breakfast and brunch.
But above everything, chocolate lovers will swoon to the "tout-choco-promis-vous-serez-accro" dessert that you can translate by "all chocolate addictive dessert" 🙂 It is tasty, mouthwatering and truly addictive. You have been warned! 🙂
So why should you try Maison Plisson? Because it is so chic, so French and so tasty! 🙂