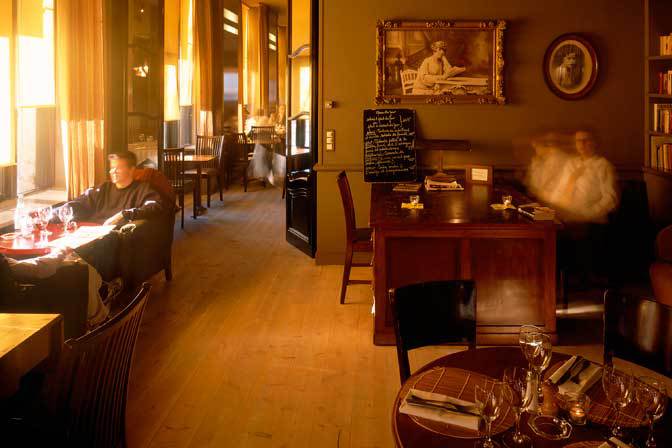 The fumoir is an institution in Paris, ladies and Gentleman.
First, because it is the nearest cafe and restaurant of the Hotel de Ville. Second, because every true parisian know the place.
You will find there a healthy and inventive cuisine, with Scandinavian influences. Every week a new lunch and dinner menu. A fish of the Day is offered to lunch every day of the week as well as vegetarian dishes.
And we love the atmosphere and the decoration there.
The counters is from Philadelphia. It had been, during the prohibition, one of the counters of Barney's, the most famous of the local speakeasies. Glossed by sleeves of any kind, bootleggers, judges, shrewd politicians, it would have feet in concrete if he could tell what he saw.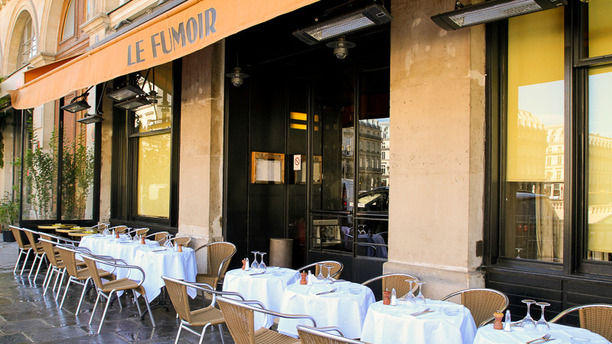 There is a library too. And not only to make pretty ! You can borrow a book to read it on the spot, or exchange it with a book you have already read. For those who prefer to immerse themselves in the press, there is a great number of French and foreign dailies, as well as magazines at your disposal.
It is open everyday, from sunrise to 2pm.
During sunny days, the tiny terrace is a must wanted place where everyone wants to be seen ! So get up early please 🙂
Oh, and the brunch on sundays is awesome ! If you are in Paris that day, do not hesitate for a minute.