26 September 2017 | Nightlife
A really nice rooftop to party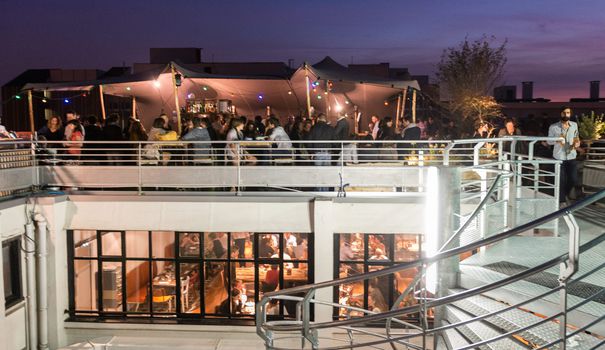 Le perchoir is a very popular bar-restaurant in Paris.
Reason is : it has a rooftop ! Indeed, Paris is not New York. There aren't that many rooftop (actually, almost none) because of the administration. They constantly refuse them due to the noise and the degradation of Paris architecture. Processes to earn your authorization can last up to 3 years…
So "Le perchoir" is one of the few lucky one :).
The entrance downstair is rather simple. Nothing fancy, just the name. However, usually a long queue.
But once you get to the top (on the 7th floor), you'll probably get amazed by the view (a 360° view all over Paris), but also by the place: confortable sofas, large tables, plants and flowers everywhere. It is very cosy ! The ideal spot in summer to sit and have a chat with your friends on a shiny evening.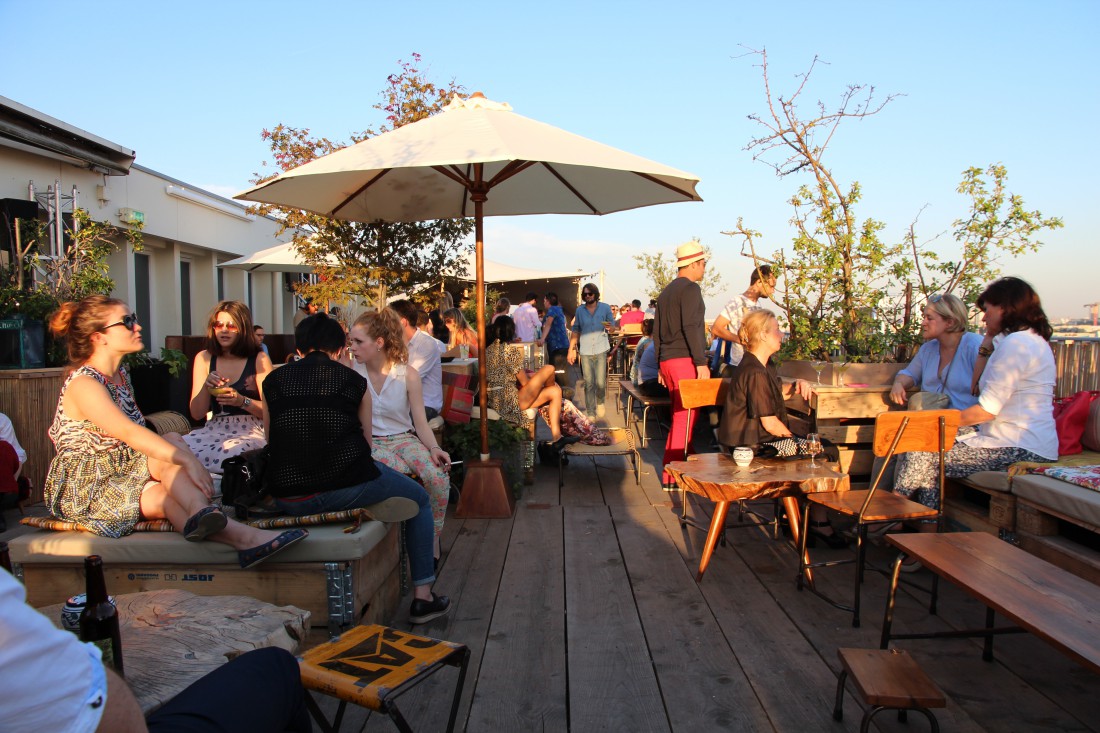 Regarding the bar, well decorated as well. The cocktail of the day (12€) depends on the barman humor. Usually a light punch with rum, but it can be a whicky or a vodka tonic.
Beers are rather expensive (5€ for a 25cl glass) but you pay for the view right ?
You can also get some tapas (ham and cheese, salads or small burgers) which are quite goods (but expensive) as well.
Overall, it is a great place, but it can get crowded very quickly. So arrive early (before 7pm), or book in advance on their website.
Getting a table is quite difficult, but once you have it, you'll surely enjoy your time 🙂 !