23 October 2017 | Cultural
The hidden gem of Paris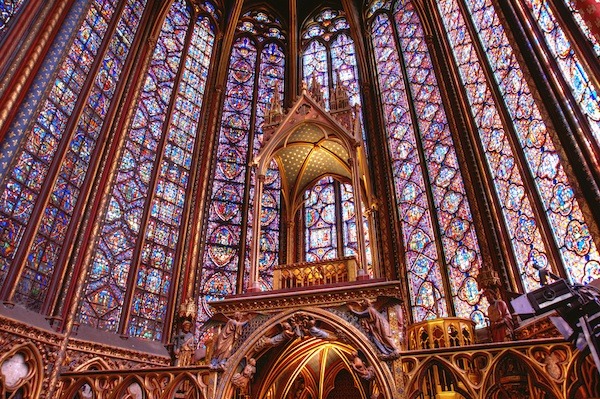 Built 800 years ago, the Sainte Chapelle is not the most famous monument in Paris, and is way less visited than its sister Notre Dame, but is (according to many people) the most beautiful monument of Paris.
Originally ordered by Saint Louis (the French Christian king) during the 12th century, it was designed to host Christian relics like Jesus-Christ's crown of thorns. Therefore, during many centuries, this place was not opened to the public, guarding its treasures inside away from everyone.
On the architecture side, this place is a perfect example of the gothic art that was very influent at that time.
From the exterior, the Saint Chapelle has a very simple outside. But inside it's a different story!
2 different Chapels can be observed inside:
The lower Chapel with large arches, looking like a "smaller Notre Dame"
The upper Chapel with 600m² of the finest stained glass in the world. The most extensive collection in the world.
It is a true miracle that the Saint Chapelle is still standing nowadays.
In 800 years, it was indeed burnt (no less than 10 times in 800 years), flooded, ravaged during the Revolution and ordered to be destroyed by Hitler during World War II (probably jealous of its beauty).
It's been less than 100 years that this place is open to the public, so it has kept its authenticity.
Going there during the morning or early afternoon allows you to admire the glass with the sunlight, making it even more beautiful (if that's even possible)
We are not huge fans of big touristic monuments here, but if we had to recommend one, it would be the Saint Chapelle 🙂