06 September 2017 | Cultural
Green light for sculptures enthusiasts!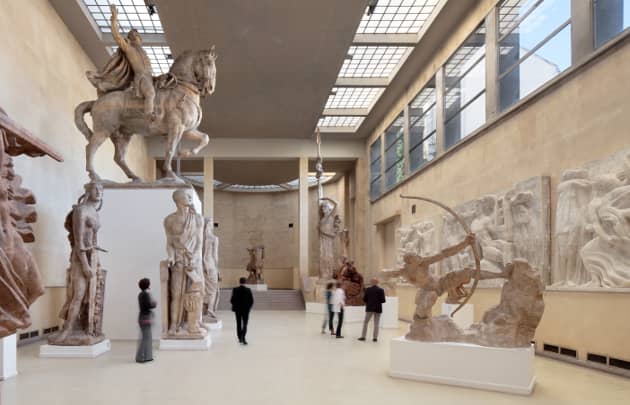 There are few museums that are exclusively dedicated to an artist's works of art in a lifetime. There is no need to specify that when you get into such a place, you are actually getting into one single individual's world. The inner thoughts and ideas are being changed into works of art and all the emotions transpired through them!
This is what you are going to realize when you will visit the Bourdelle museum, you will be a bit puzzled to see that a garden is inviting its visitors to rest on deck chairs, as if you were to share the floating intimacy.
Sculptures have pride of place in-between the hedges just to set the tone and if you reach the balcony above you will admire the bronze sculptures from above 😉
The inside of the museum is betting on a simple setting (beige walls), so that the sculptures can be highlighted. For example, you will love the Héraklès archer, The virgin and child, La baigneuse accroupie au rocher…
The place is filled with the artist energy that you can see through the beauty of the sculptures but also visit his workshop!
It is the place where he gave birth to his masterpieces, the spot is remaining intact and well-preserved 😉
On the other hand, the temporary exhibitions give rhythm to the quietness of the place, for instance from March 8th to July 16th, you have the "Balenciaga exhibition".You will get to see dress' patterns and a series of black dresses. Indeed the focus is put on the the color black. Suits, jackets, and mantillas are being displayed;)
So don't wait any longer to be blown away by the elusiveness of the place!