06 September 2017 | Cultural
Nymphéas are breathtaking!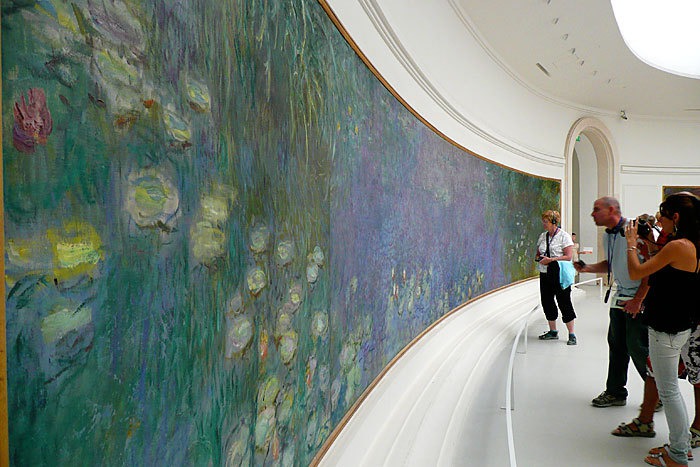 In the core of the Jardin des Tuileries, the Musée de l'Orangerie houses a tremendous collection of impressionist and post-impressionist paintings from the greatest artists such as Monet, Cézanne, Picasso, Sisley…
Even though Monet is shadowing the other collections thanks to his famous Nymphéas, you still have a lot to admire. For sure, when you first enter the museum, after a few steps, you stumble across a large oval-shaped room, with 3 meters in length paintings. Here you have the nymphéas!
The colors and the precision of the waterlilies will get you on your knees ! You can take all of your time to appreciate the view for there are banks in the middle. On the other hand, even though most of the people who have heard about that museum know it because of Monet's masterpieces; we won't undermine the work of the other artists.
Indeed, the rise of impressionism saw the light thanks to a bunch of forward-thinking artists who dared to represent life and nature in a movement under lights shifts.
Therefore you will notice that pattern on the paintings: "La femme au parasol" by Claude Monet; "Baigneuse aux cheveux longs" by Cézanne and so much more again!
By the way, you have to pay attention to the multiple exhibitions, and to make sure you are not missing the upcoming ones (if you missed the past ones) visit the website and stay tuned;)
Get your tickets in advance to visit the museum :
Or you can get the twin-ticket for both Musée de l'Orangerie and Musée d'Orsay, just click "here"!