09 October 2017 | Leisure
The place to be when Paris is sunny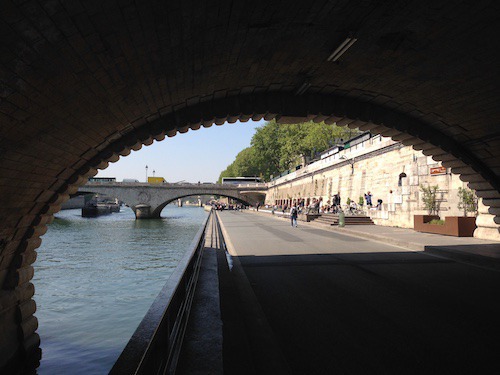 Opened to the pedestrians by the Mayor of Paris, Anne Hidalgo, les Berges de Seine are the most romantic place in the French capital. Leafy and lively, this is a real breather for all the Parisians.
What used to be a busy over polluted road has now become a peaceful haven for all pedestrians and bike lovers. This car-free promenade is situated on both banks of the river Seine, on the right bank from Tunnel des Tuileries to the Tunnel Henri IV and on the left bank from Pont Royal to Pont de l'Alma. In total, Les Berges de Seine are gathering 4.5 hectares of pedestrian-friendly space and welcomed over 6 million visitors since their opening in 2015.
In the springtime and summer, Les Berges de Seine have definitely become the favourite spot for Parisians and tourists alike. You can sit on a bench and watch the Bateaux Mouche pass by and wave to the many tourists sight viewing on the deck or just chillax in the sun with a good book in hands. 🙂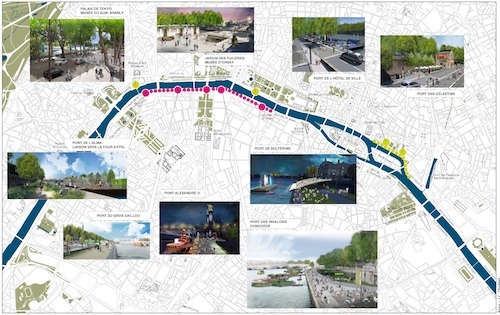 If you are feeling sporty, rent a Velib' on one of the many docking stations there and ride along the Seine. Feeling peckish? Many buvettes with terraces overlooking the magnificent views of Notre Dame, the Eiffel Tower and other iconic sights are there to sustain you.
City of many bridges, Paris owns 37 bridges linking the right and left banks of the river and also the Ile de la cite and Ile St Louis. Les Berges de Seine are the best place to spot all the famous bridges filled with the history of Paris, like le Pont des Arts famously linking the Louvre to the Institut de France.